17 août 2014
There are significant things that demonstrate young people's behaviour change in Tunisia. It seems like Tunisians are growingly becoming digital natives since more than 5 million Tunisians out of a population of about 12 million are active users of Facebook and other social media.
Social media events, groups and activists could potentially put together young people from all over Tunisia, boost citizenship awareness and create new dynamics and habits. The event called "rahja" is indeed one of these funny, joyful anti-formal occasions which is currently creating the buzz in different places of the country.
The expression "rahja", a rather pejorative word initially meaning the stuffing of food that causes heart-burns, has totally changed its meaning with the Facebook group We Stuffed Food for You لقد رهجنا من أجلكم and the Official Page to become a space of funny exchanges, light-humoured comments and union. More than 17000 fans come daily on Facebook and download the pictures of the food they eat and comment on each other's posts creating an easy-going community regardless of political, regional and football affiliations or attachments which are likely to cause tensions in Tunisian Social Media spots.
The story has started as a joke, a kind of subversive burlesque attitude towards a very well-known Facebook page called "On a Mangé pour Vous", a page dedicated to gastronomic cuisine in Tunisia. The burlesque We Stuffed Food for You لقد رهجنا من أجلكم came right after the practice of censorship on comments by fans criticising the former of being a page for fake individuals boasting about going to posh restaurants inaccessible to lots of young people.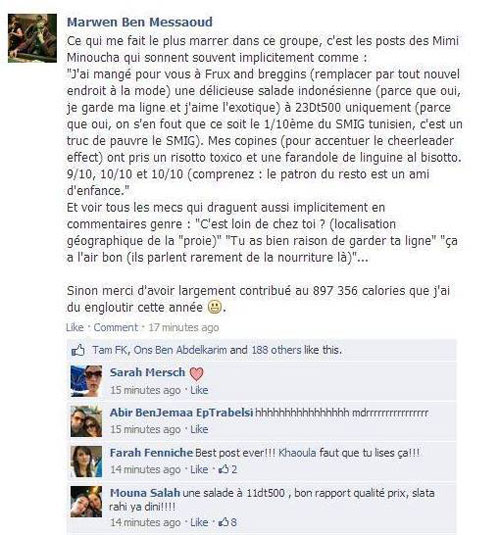 In a short lapse of time, the newly created page has become very widespread with page fans humorously posting photos about popular food. Very soon, page admin (Karim2K) started to organise events called "collective Rahjas (stuffing)" in different places of Tunisia and even in Europe. The concept is easy you post a Rahja event on Facebook, then you bring food and you come. If you don't have food, bring water or drinks. If you don't have anything, bring paper towel or a trash bag to keep it clean after a collective Rahja…If you don't have any of these, just come and sing and dance with the Rahhajas, everybody will be happy to share with you.
A logo has been created and TV channels started talking about both the page and the events. Rahja is also on twitter and Instagram.

Tunivisions Live Du Lundi 21/07/2014 see the video from minute 20 on
Today, August 16th, a #Rahja Sousse 2 has been organised in Sousse.
Here are the pictures of happy people or happy "Rahhajas" having fun and sharing food and meeting for the first time. This is indeed another proof of how social media could change the habits of people and bring them together in real life.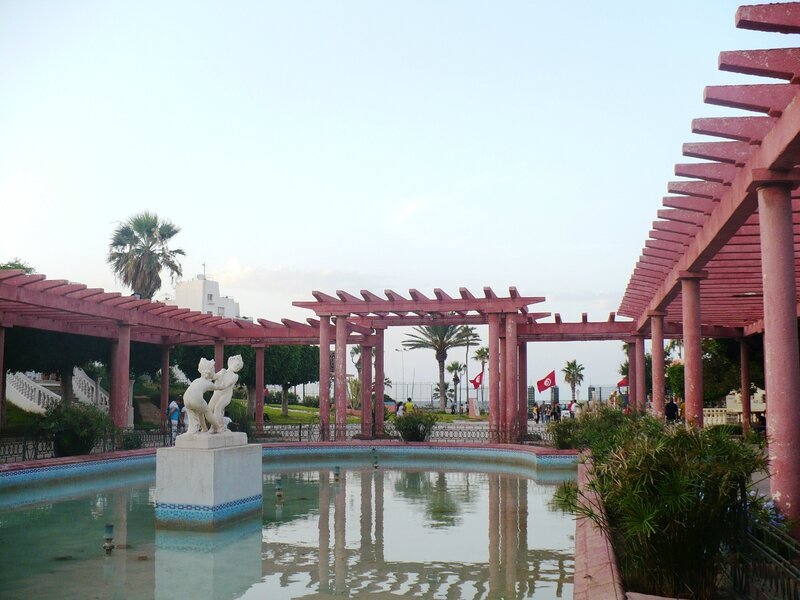 All started here in the Boujaafar parc in Sousse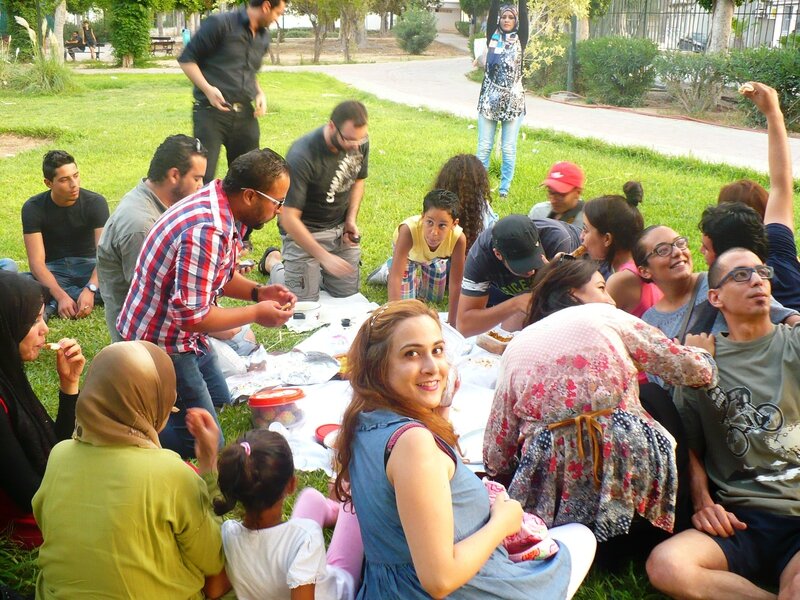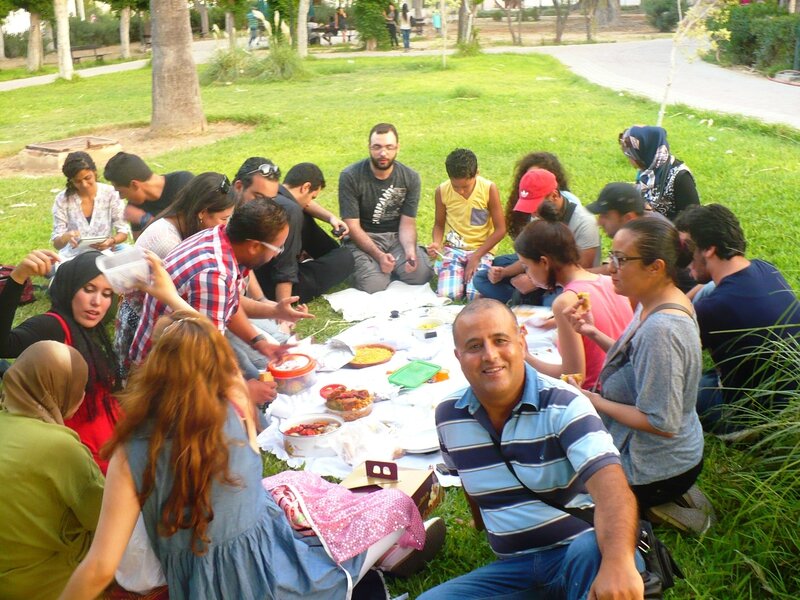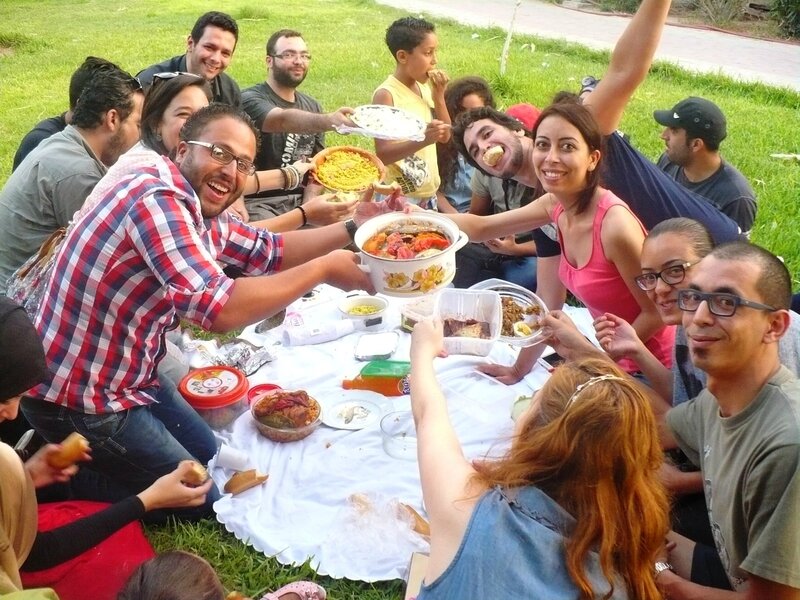 It started smoothly but surely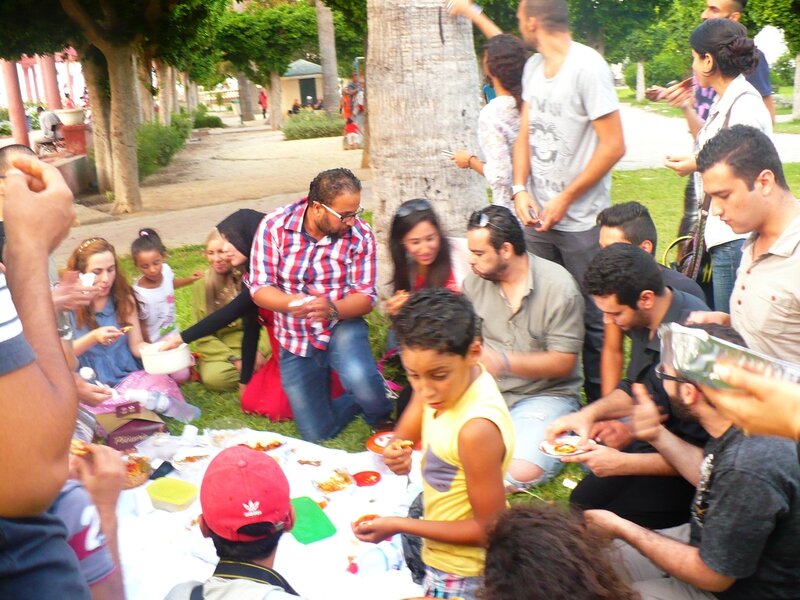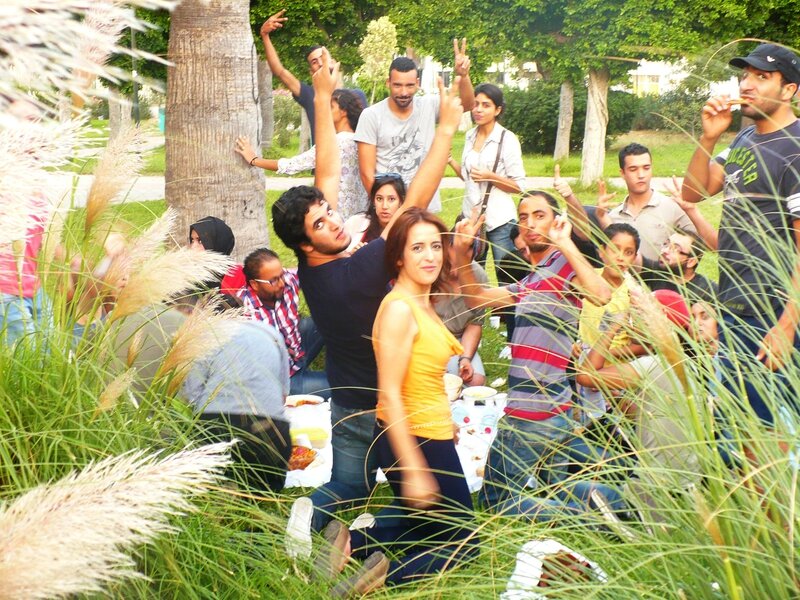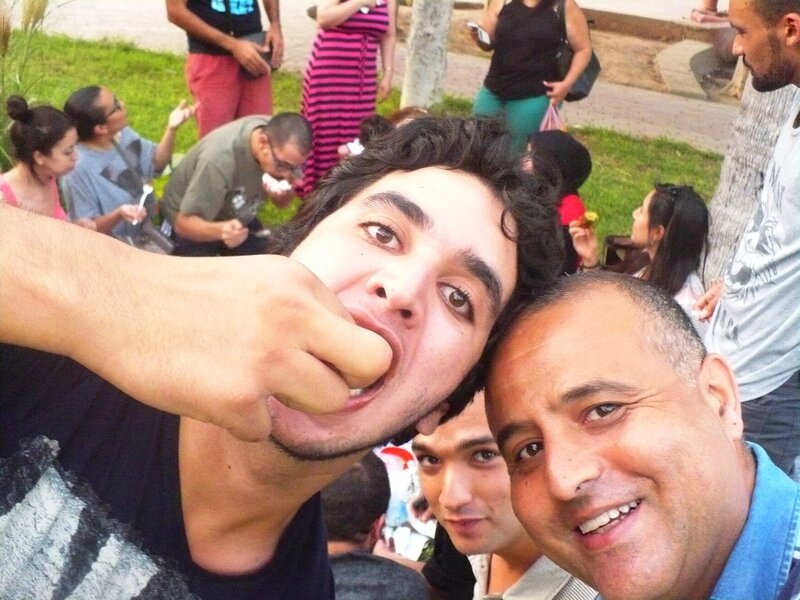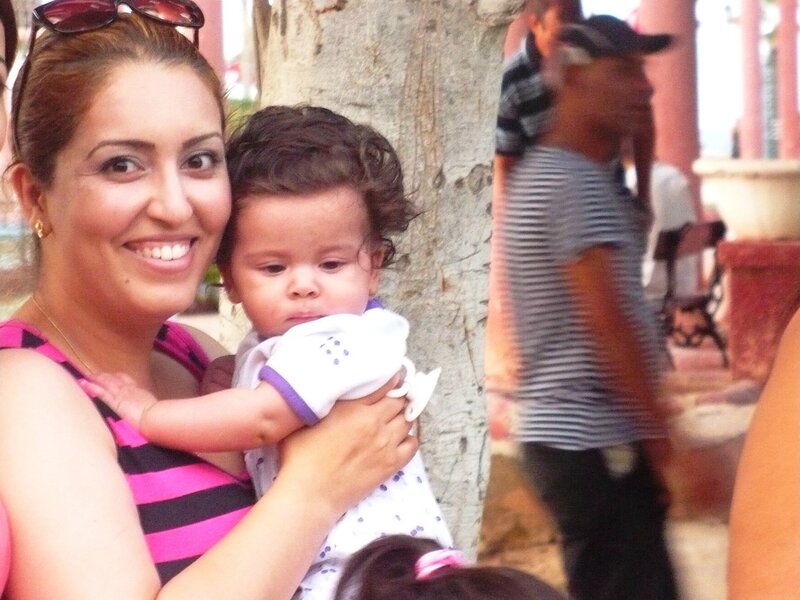 Students, teachers and rahhajas of all ages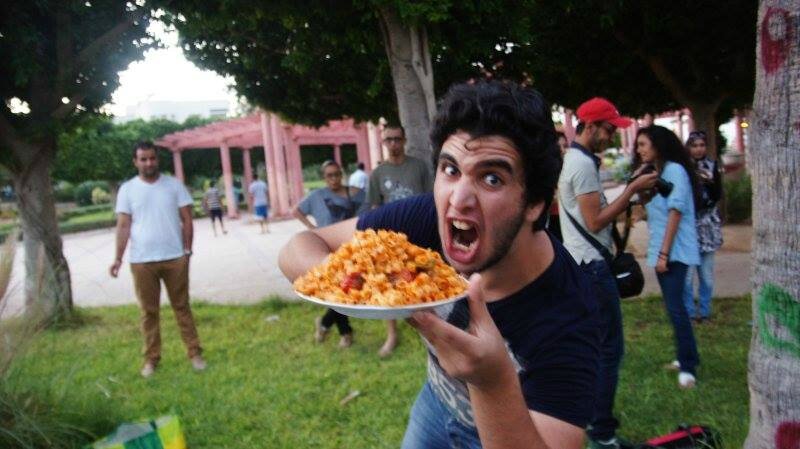 Rahj attack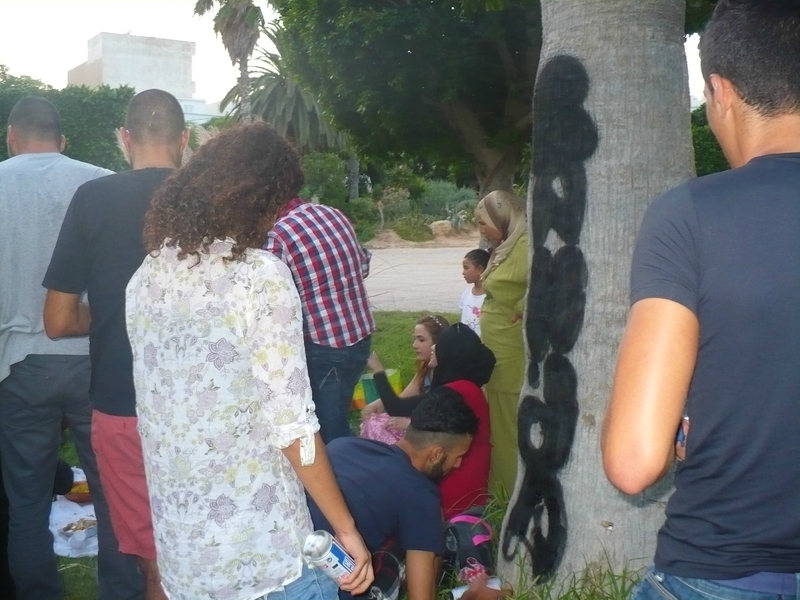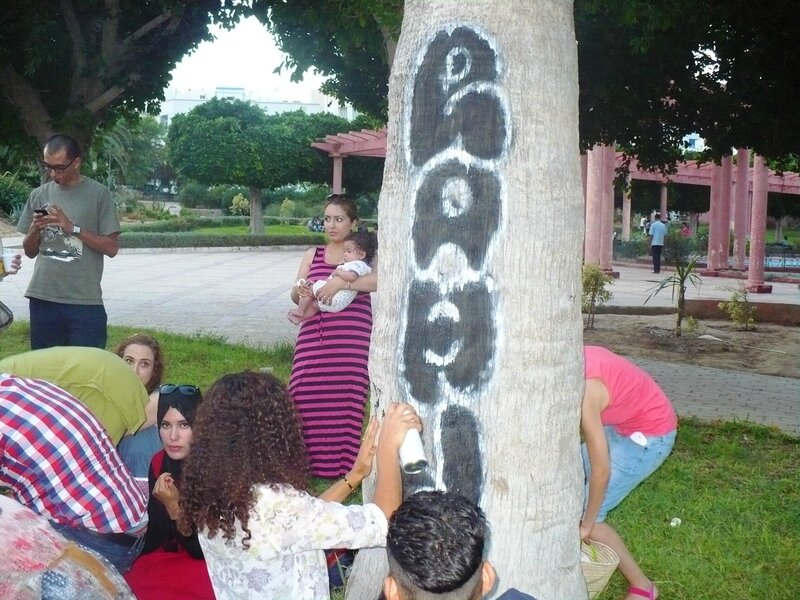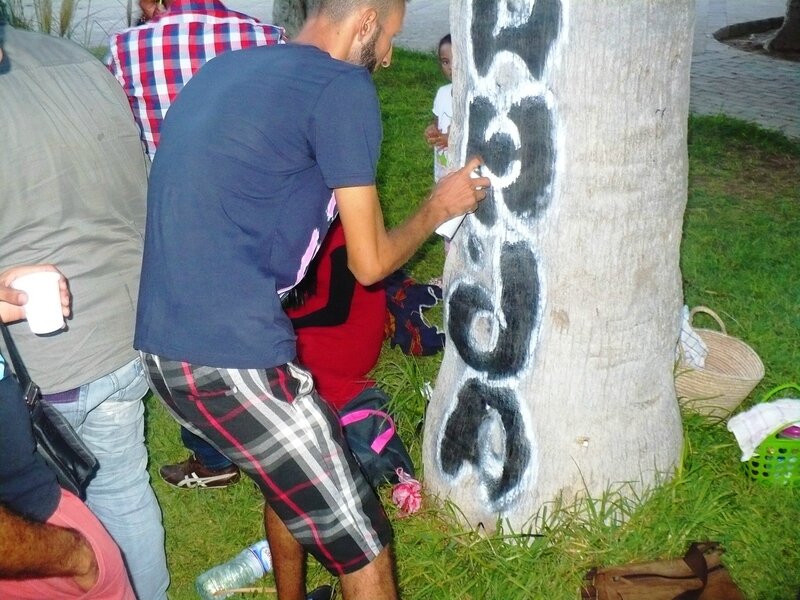 Rahhajas and street taggers: Now the Boujaafar Parc belongs to Rahhajas forever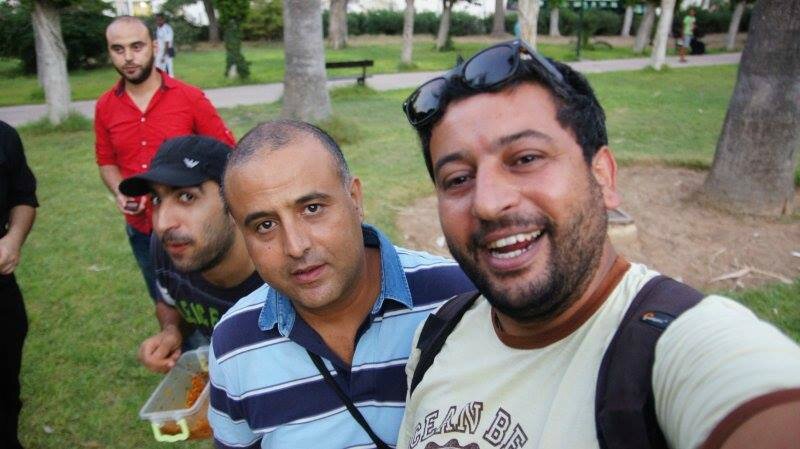 with the Rahja Facebook page founder blogger and activist Karim2K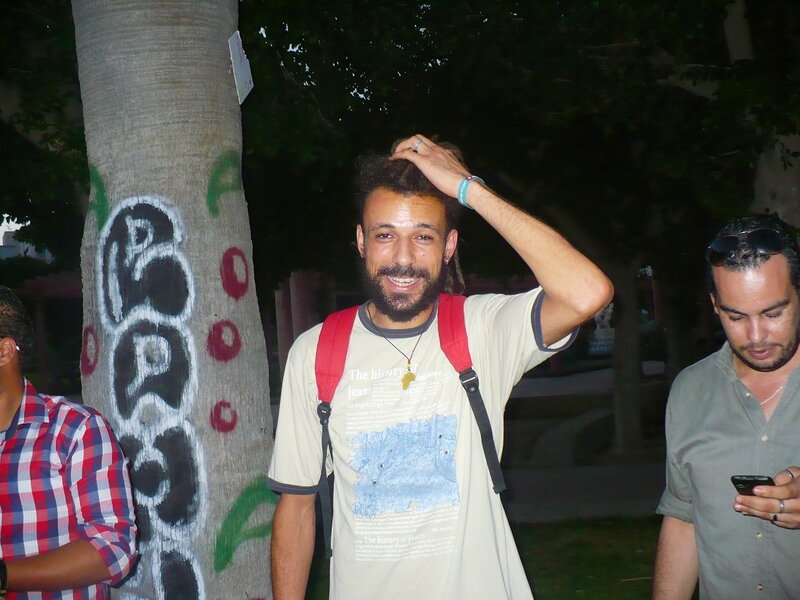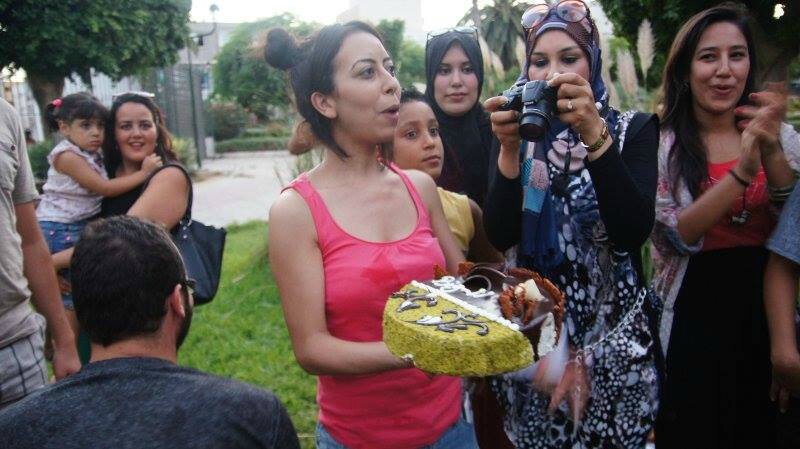 It was also the birthday of a notorious rahhaj: rapper Med Big-m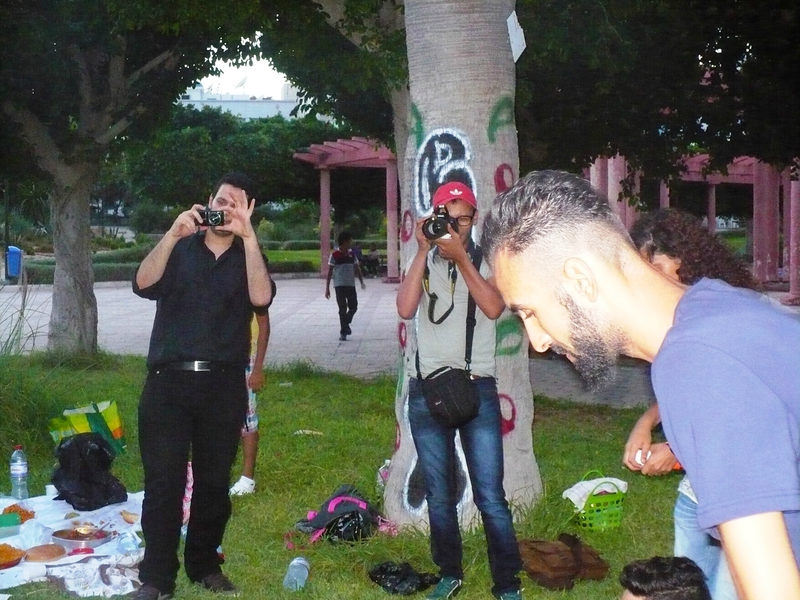 Rahhajas and digital natives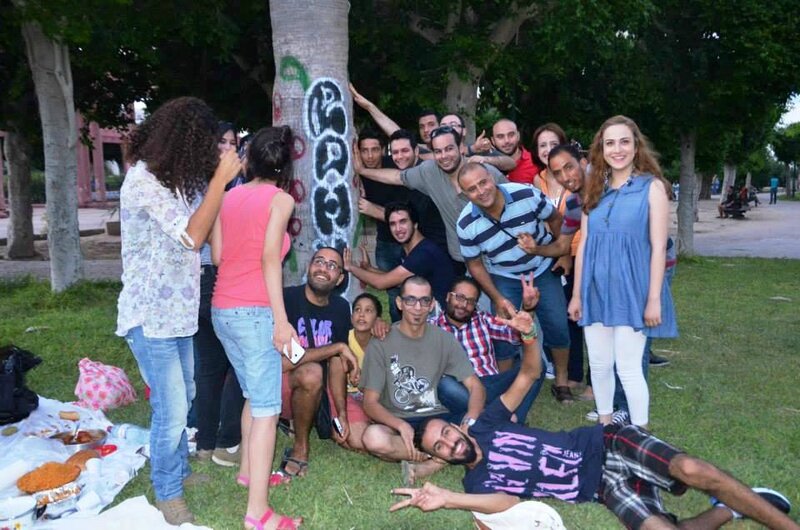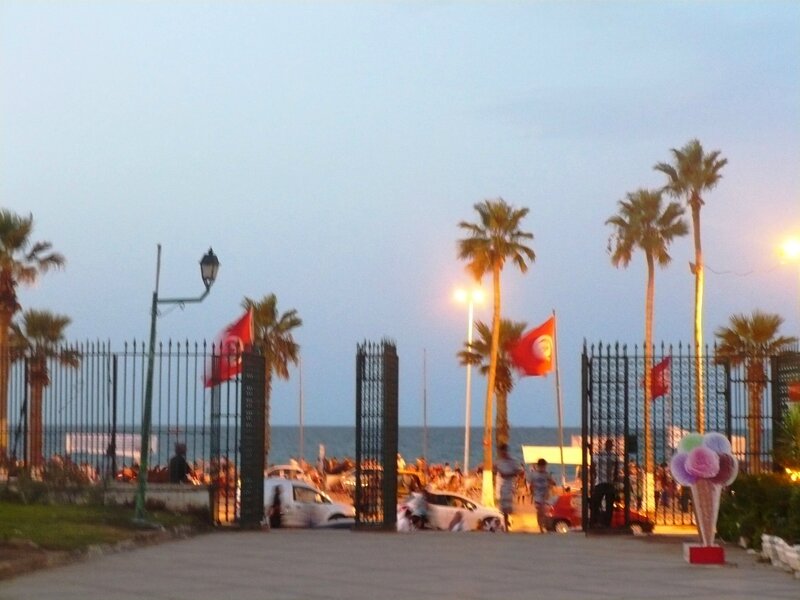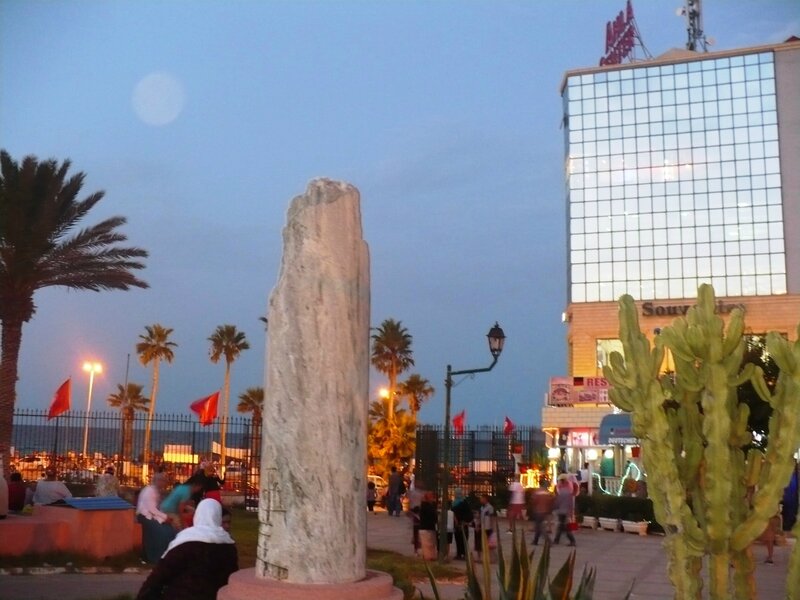 Thanks Rahhajas and see you soon in Soussa
Commentaires sur Rahja in Sousse, Rahja in Tunisia: How Social Media Events Could Change the Lives of Tunisians